Author: Eddy Hui (Chief Executive Officer, Hong Kong Designers Association)
In Autumn 2020, I was invited to be a facilitator of a creative workshop, using a medium I am familiar with to address a topic unfamiliar to many Hongkongers – positive thinking. I recall survey statistics that we explored in the first session which, although lagging behind, indicated that urban dwellers clearly suffer worse than expected when it comes to emotional stress. At the time, the emotional black hole within me had yet to form. Concealing my heavy heart, I gave out a smile (albeit behind a mask), and began my lesson.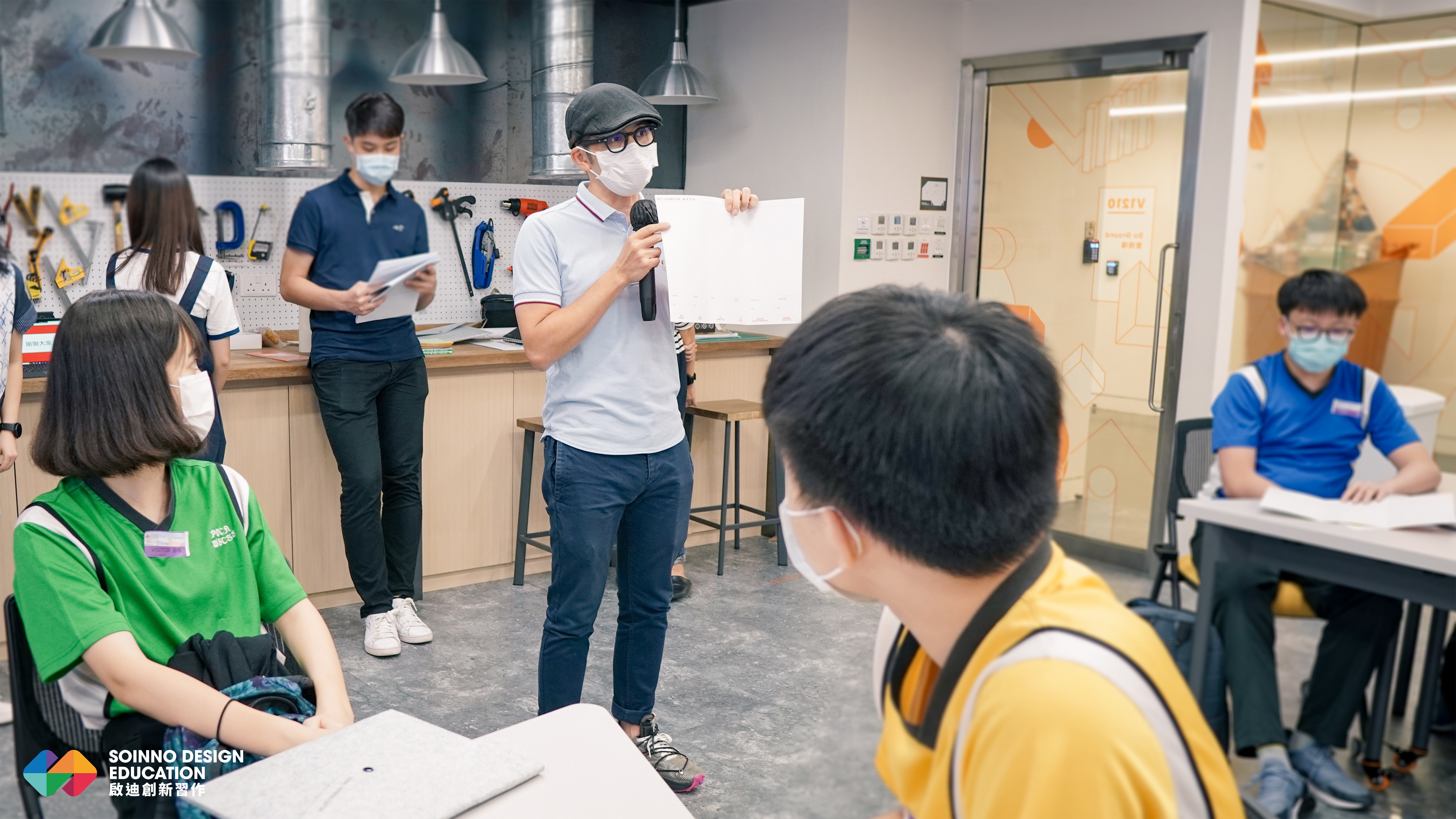 I have always hoped to evolve my teaching by gaining inspiration from my workshops and students, and so I would attempt to craft new experiences by employing different teaching materials and props. The tools provided by the organisers this time were not only designed with passion, but also very practical. As a very demanding person like me, the very thing I look for in teaching tools are ones that do not require additional learning time – getting exactly what I want is a rare blessing. Seeing as it is so aptly designed, I spent some time to think about its application, employing design thinking to improve and experiment with its usages. It turned out to be rather flexible and versatile.
| | |
| --- | --- |
| | |

Without interaction, the best hardware remains just that. I had worried that it would require a lot of effort to warm up the students, especially with a topic that is not easy in the first place. Fortunately, they were very proactive in participating, not just in the various activities, but in break-out discussions too which turned out to be substantive. It made me wonder how I could improve design thinking and innovative education in schools and wider society in order to complement students' care for society, and in turn allow them to develop their own designs through empathy. There is no doubt that the younger we are, the more creative we are. With ideation not posing any obstacles, words, audio-visual elements, and even motion graphic exceed expectations. The issue of course is how we organise and structure these ideas to help them come to fruition. To have these ideas and then to execute them does not only involve technical considerations, but furthermore requires evaluation of their possibility and feasibility throughout the creative process. This is a common challenge in design education, and design thinking might just be the most helpful tool for overcoming this.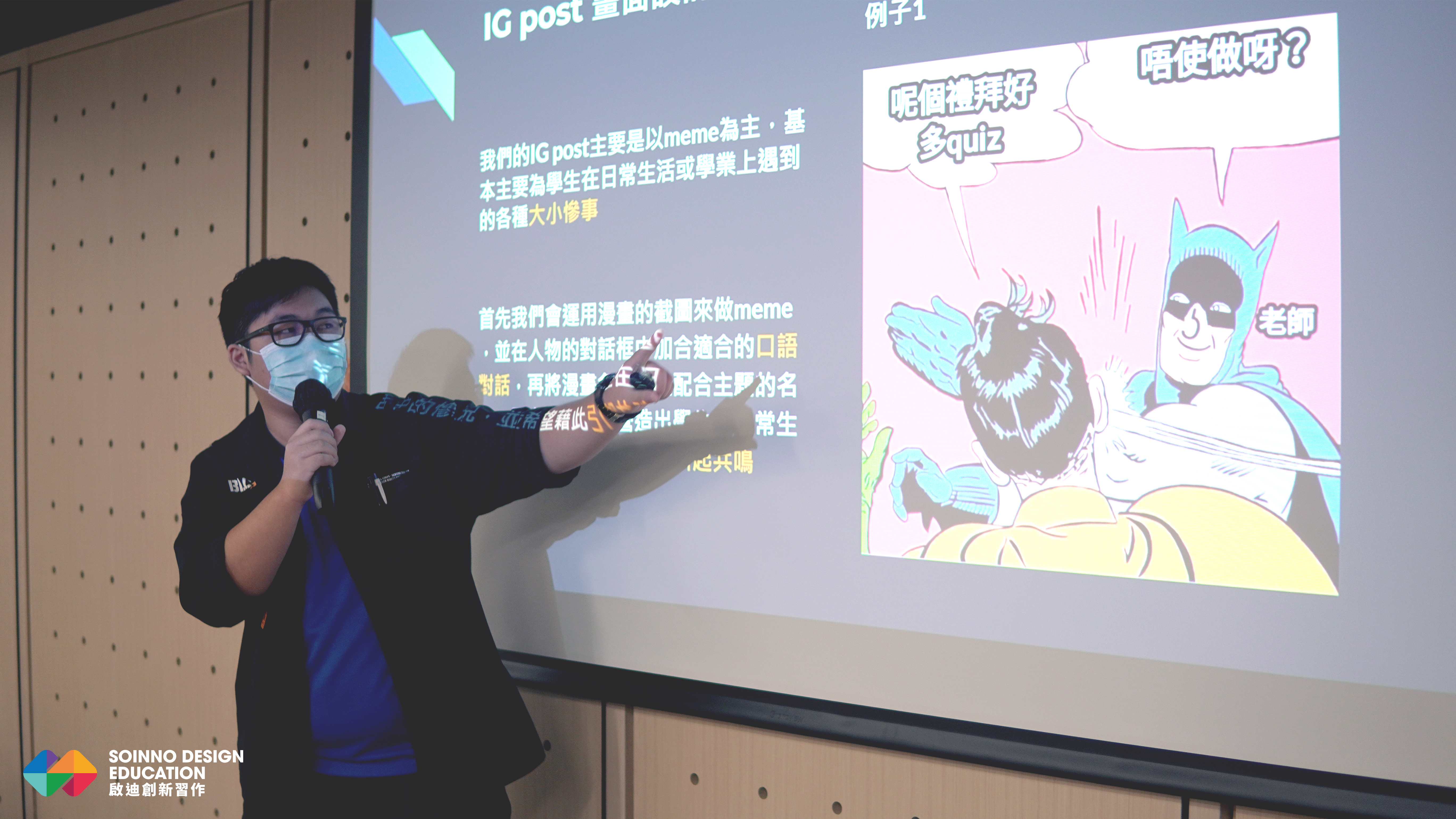 The designs that they generated in a few brief sessions may not be the most ground-breaking ones, but the thoughtfulness and dedication invested within also proved inspiring for the teaching and research team. It is particularly touching to see students finding time to participate amid homework and exams, and to work hard in completing their tasks. Their designs came into fruition with the support of teachers and the team, a true blessing in the midst of a pandemic. I hope that in the future, students will be able to apply design thinking in order to identify real issues across different facets of everyday life.