This is the story of the Founder of "Umbrella Reborn", Mr Joseph Kam.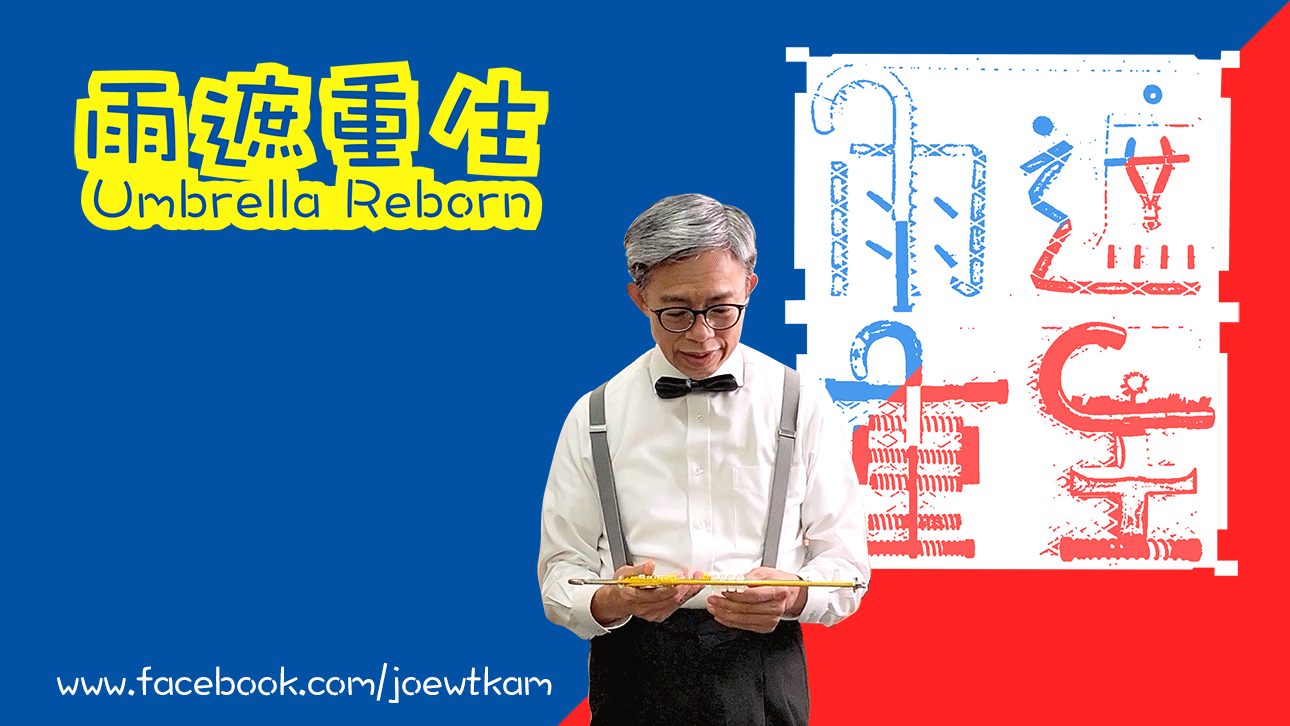 Aspiration of setting up entrepreneurship: sharing craftsmanship
At the beginning of the interview, Joseph emphasized, "Umbrella Reborn is not a commercial project; it has never been established to make money. But this project has been running until now and has kept supporting a group of active middle-aged and elderly people."
After retirement, everyone is thinking about what they can do. It was the same for Joseph. Joseph had been working in the commercial sector for many years before his retirement. He came across the skills of umbrella repair by chance and quickly developed a strong interest in it. So, he determined to learn this craftsmanship. At the age of 64, he set up the project "Umbrella Reborn."
After learning how to repair umbrellas, Joseph wanted to share his knowledge. It just so happened that a friend sponsored a free venue for him to hold his first workshop and was supported by ten other friends. It turned out to be quite successful with positive response and feedback. Joseph gained a great sense of achievement. The message of "Master Jo teaches umbrella repair" spread out quickly. Soon Joseph was invited by some social enterprises which agreed with his ideas to hold workshops. Sometimes the organizers would offer him some hundreds of dollars as tutor fee which he has saved for purchasing equipment and tools to improve his workshops and teaching experience. With the improvement, the workshops manage to provide more opportunities for experiments which also allow the participants to have a try by themselves. Since the first workshop in 2016, Joseph has been holding workshops to teach repair umbrellas for four years.
Tutor fees are the main income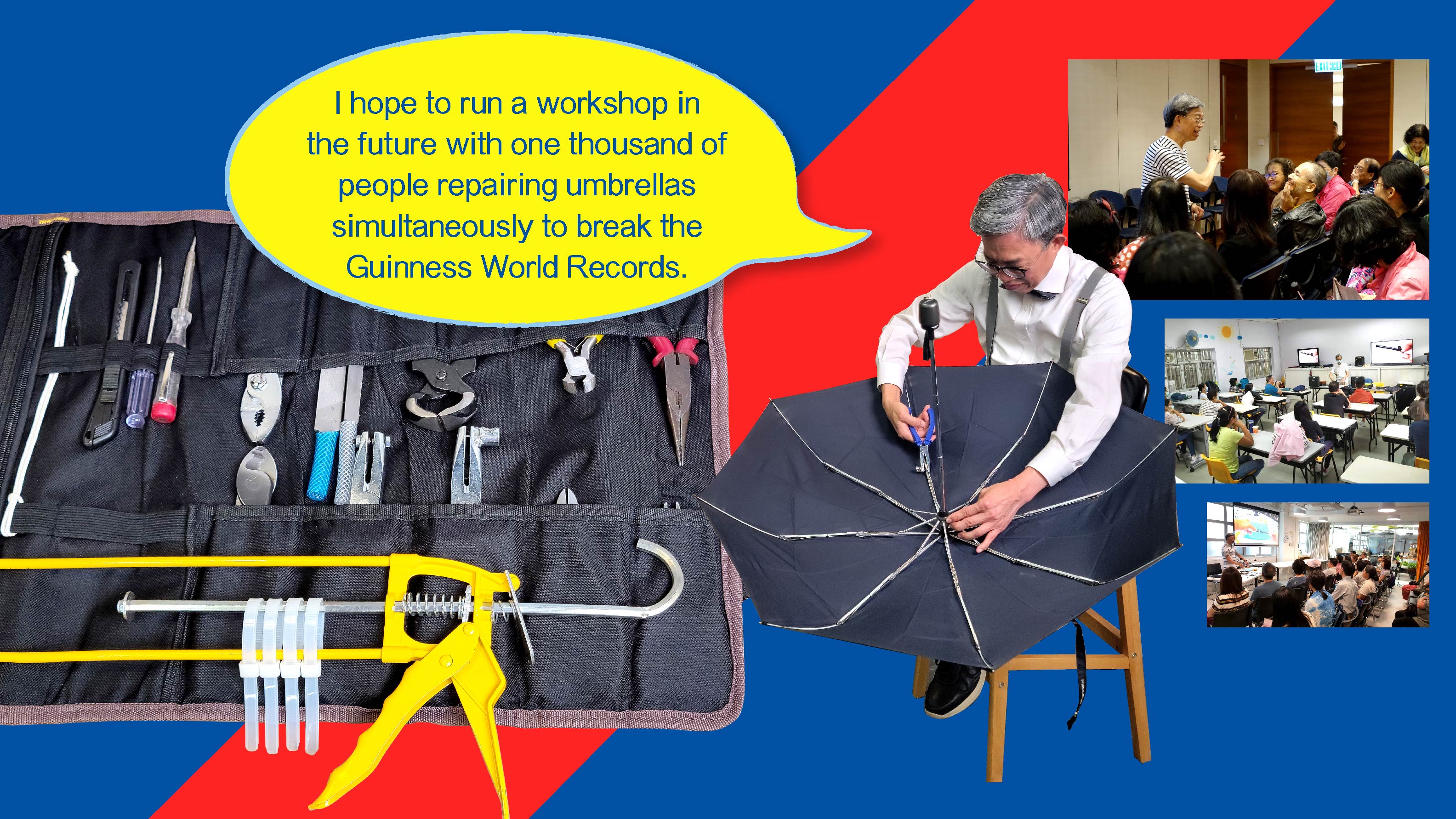 The main income of "Umbrella Reborn" comes from the activity fees. Most NGOs and social enterprises usually reserve a sum of money for organizing activities and paying tutors tuition fees. After operating for three to four years, Umbrella Reborn is getting known by more and more people. Some large companies also started to invite The Rebirth of Umbrella to organize workshops for staff training which would also pay certain fees. Their current tutor fee has been increased by more than ten times compared with when it was first founded.
Even so, Joseph has not forgotten his positioning. He continues promoting and teaching the repair of umbrellas. He even offers free tutorials for some participants who are extremely interested in this craftsmanship.
Another important objective of Umbrella Reborn is cultivating new tutors. There are about ten active tutors now. On average, there are approximately 20 to 50 participants for each workshop, which requires one to five tutors. Some of the tutors are retirees; some have their jobs. It is interesting to see some tutors are eager to take holiday from work because they want to teach in the workshops.
Joseph and other tutors set up chat groups on their smartphones to facilitate communication. They also use online programs for work allocation such as online calendars. Joseph said he did not know how to use these new technologies at the beginning. Fortunately, the young tutors they took in helped to teach everyone to use them. Joseph has got used to using these new technologies which make their communication much easier.
Joseph values the quality of teaching of the workshops very much. He aims to teach the participants as many skills as possible in the shortest timeframe. He thus delved into the workshop procedures and the skills of demonstration; targets to teach more than 20 ways of repairing umbrellas in three hours. To maintain the efficiency of teaching, they only accept the workshop invitation if the organizer can offer them a class of at least 20 participants with a minimum of 3 hours of teaching time.
The ways of teaching the workshop have also been improving all the time. At first, there was only a round table for the tutor to demonstrate how to repair umbrellas, and the participants gathered around the table to watch. Later, they studied the methods of using a projector and live broadcast with mobile phones, so that the participants can see the repairing process clearly and improve the efficiency of the workshop. All these methods of holding a workshop were developed by Joseph who enjoys learning on the job.
Joseph has invested most of the income in purchasing equipment and tools for the workshop. Its resources, such as manpower and tools, can accommodate 120 participants at the same time now. In the future, he hopes to run a workshop with one thousand people repairing umbrellas simultaneously to break the Guinness World Records.
The benefits of setting up entrepreneurship: expanding the social network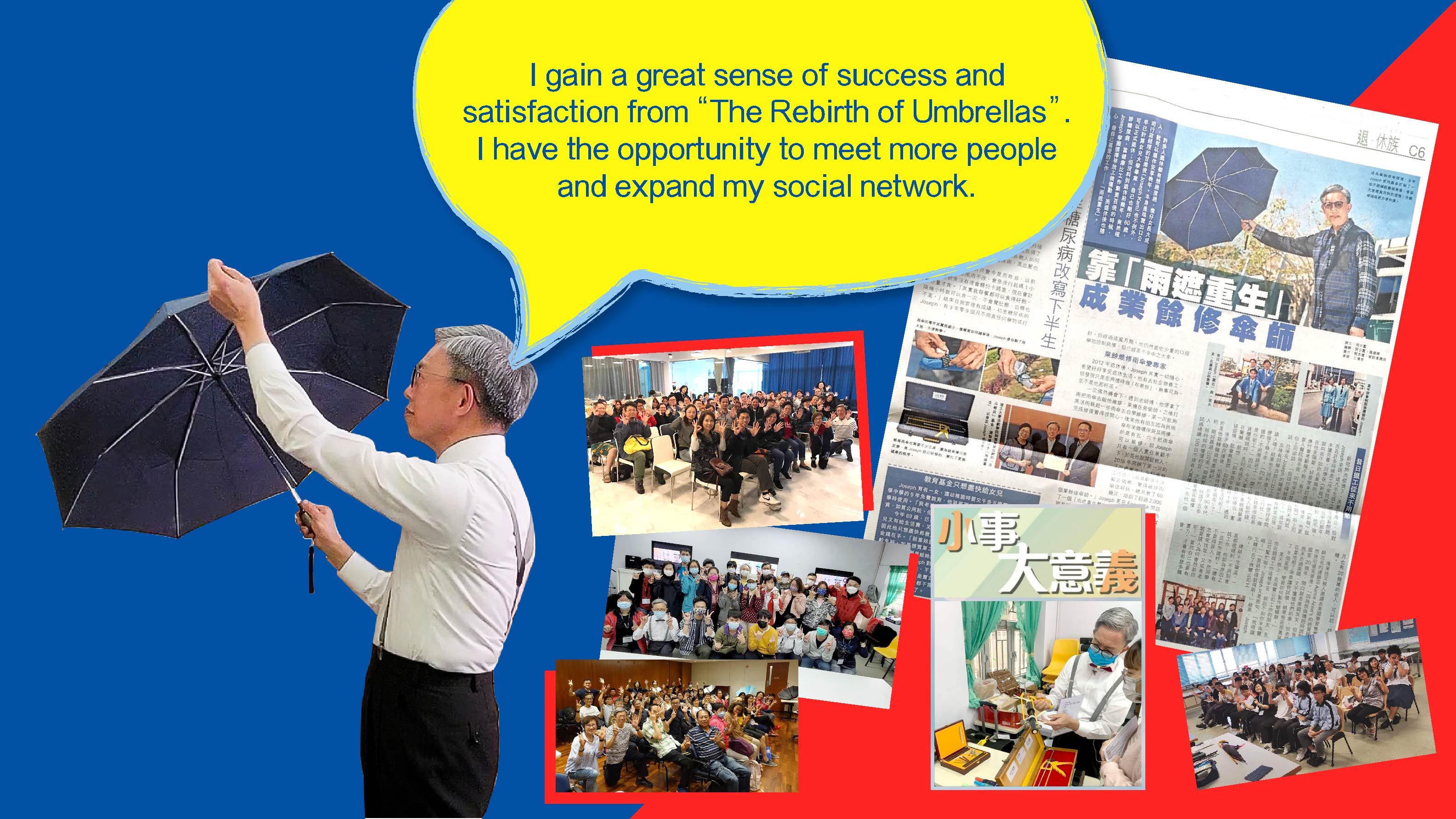 Joseph believes that the establishment of "Umbrella Reborn" brings out a lot of benefits and positive impacts. The purpose of setting up this workshop is not for making money, but as mental support for him. He gains a great sense of success and satisfaction from this career because he founded the workshop, and it runs successfully. It also gives him opportunities to meet more people and thus expand his social network.

Website
https://www.facebook.com/joewtkam/


Chinese Text: Rena Lau
English Translation: Sui Chu Wu
Photography and Design: Jenny Ma